Lone Tree Gardens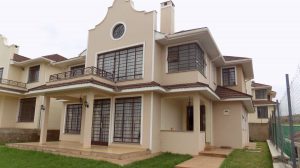 11 Town Houses:
Value per Unit: Kshs. 35 Million
Total Capital Value: Kshs. 385 Million
Developer: Seema Properties
Mitini Scapes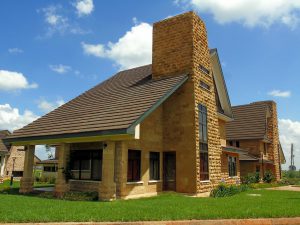 Mitini Scapes is a premier housing development within Migaa Golf Estate. The company has delivered a mix of elegantly designed cottages & apartments, totalling to 82 units in phase 1 and 56 residential plots in phase 2.
There are 4 house designs available for your selection in phase one of the project. For the plots available for sale, there are 5 house designs you can select from, however, if personalization is desired, one can do so with
consultation and approval of the developers guidelines. Available are plots, 1 and 3 bedroom apartments, a 3 bedroom + SQ and a 4bedroom + SQ cottages to let and sell.
Kencom Sacco Homes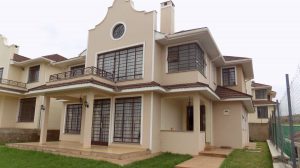 These elegant houses are in a gated community of 150 units set on 25 acres of land in Runda along Kiambu Road next to paradise lost. Kiambu Road is set for expansion to dual carriageway making the area a prime location to live in. Each house unit conveniently sits on ⅛ of an acre, giving you an assurance of space and green spaces for your
family's everyday needs.
The project features a manmade lake, recreational centre, a commercial centre, swimming pool as well as cabro paved internal roads. It offers close proximity to major malls such as Two rivers,Village market, Roselyn Riviera to name a few. The project's location and neighbourhood, is in one of the country's safe, beautiful and leafy estates for
the affluent, offering nothing but the best.